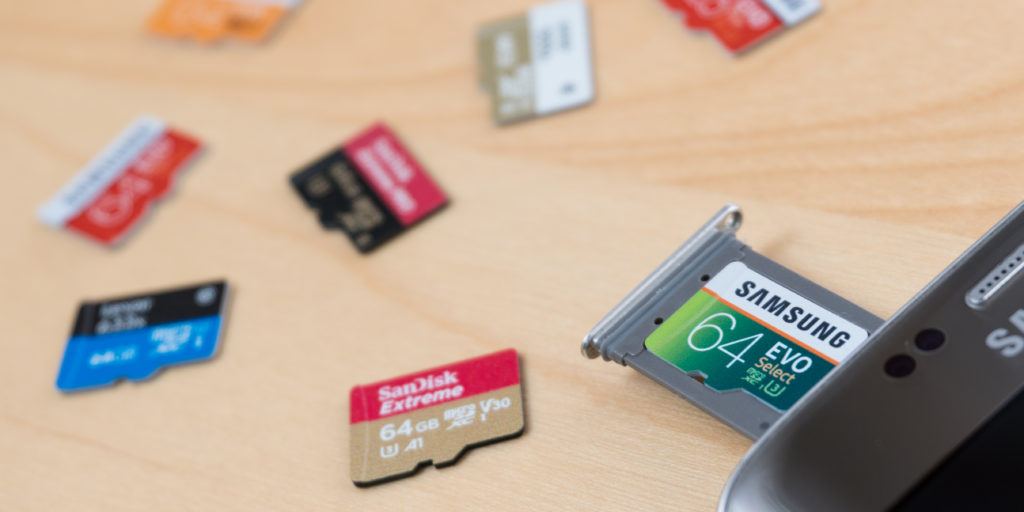 It is the holiday time, which means a lot of selfies, group photos, and pictures to preserve memories. Your smartphone storage will definitely take a toll with the number of clicks you are about to have during the merrymaking time of the year. Luckily, on the Android side of things, most smartphones will allow you to add a Micro SD-Card to extend your phone's memory. Sorry iPhone owners, you are stuck with the amount of storage you bought it with from the store.
Micro SD Cards come in various storage sizes and classes and types that make it faster and efficient. Overtime Micro SD Cards have become faster and reliable. A good quality Micro SD Card will always be more consistent and more reliable and have fewer chances of failure. Micro SD Cards are relatively cheap these days from reputed manufacturers with longer warranties. It is also advisable to go for popular brands like Samsung or SanDisk who are specialized and experts with Micro SD Cards.
Samsung EVO Plus and EVO Select cards are among the best micro SD Cards with its faster read and write speeds and reliability. They are super fast cards that can help you take multiple continuous shots and videos without slowing down your device. Choosing an SD Card with good writing and reading speeds is very necessary for a faster working device. A slow SD Card will make your smartphone feel slow and sluggish. Most of you might have heard about the class of SD Cards, these are essentially categories to distinguish the speed of the SD Card. A higher class micro SD Card will surely be faster and make things feel snappy and faster. You can take continuous shots without waiting for your smartphone to process the image before you can take another picture on your phone.
Why it is the Best
Samsung EVO Plus and EVO Select are among the top Micro SD Cards that you can currently buy. It is among the fastest cards with great read and writing speeds. It has an impressive reading speed up to 100MB/s and 90MB/s writing speeds. Taking about classes, they are U3 and class 10 which makes it really great for multiple photos and video recording on your smartphone cameras. You can find the Samsung EVO select in 64GB, 128GB, and 256GB until it is supported in your smartphone. Most Android smartphones today available will support up to 256GB Micro SD Cards.
The EVO Select comes with water protection up to 72 hours in seawater. We all have heard electronics are vulnerable near heat, it is similar to the Micro SD Cards. However, the EVO selects are resistant between -13 and 185 degrees Fahrenheit. It also comes with X-ray and Magnetic protection to allow it to work without interference from other electronic devices nearby. This makes an ideal choice to be used in harsh conditions. EVO Select and EVO Plus are the cards that are widely used in Go Pros that go through harsh conditions be it underwater, snow, heat or even magnetic interference. On top of it, Samsung has great warranty support for their Micro SD Cards. It is among the most versatile and reliable Micro SD Cards for your smartphone or Go Pro.
Where to Buy
Limited time offer: You can buy the 128 GB EVO Select and EVO Plus cards on Amazon for only $19.99 during holiday season.