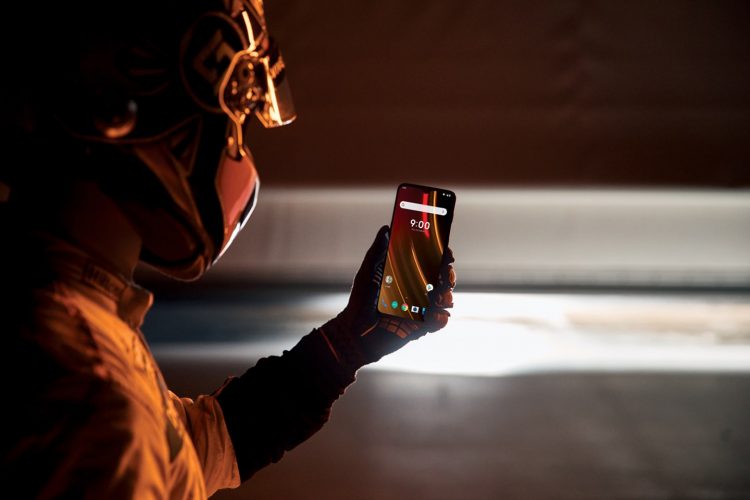 What comes to your mind when you hear about McLaren and OnePlus?
Speed, Power, and Looks. Yes, you got it right, the new OnePlus 6T McLaren edition holds the reputation true with its sleek design, powerful specs and a blazing fast smartphone. It is powered by one of the most powerful processors in the market coupled with 10 gigs of RAM which in real life is overkill but staggering. OnePlus 6T McLaren edition also comes with one of the fastest charging technology with a 30w charger. Everything on this smartphone is top of the line which makes it a very powerful choice available in the market.
We have earlier seen special edition smartphones priced roof high with very basic specs. However, OnePlus has played the right game with top of the line specs without a hefty price tag. As a smartphone, OnePlus 6T McLaren edition in itself is a very capable device with the powerful specs and excellent design. Honestly, it looks great in person with the orange all-around tint on black glossy back. The dew-drop AMOLED notch display is great with deep blacks and super high contrast colors. The newer 30-watt wrap charge technology promises a full day charge in just 30 mins.
Specifications
Let us have a detailed one-off  with the specifications that make the OnePlus 6T McLaren edition so desirable:
Display: 6.41 inches Optic AMOLED Panel with a 19.5:9 resolution having a pixel density of 402ppi
Processor: Qualcomm Snapdragon 845
RAM: 10GB
Storage: 256GB
Cameras: Back: Dual 16 MP f/1.7, OIS + 20 MP f/1.7, Front: 16MP f/2.0
Battery: 3700 mAh with 30W WRAP Charge technology
OS: Oxygen OS based on latest Android Pie 9.0
Inspired by the Papaya Orange color of McLaren's legacy, the phone has an orange line running along the edges. The back of the devices is inspired from the McLaren's carbon fiber design which has been a trademark for McLaren who was the first to use carbon fiber in their car design.
What Makes it Desirable
OnePlus 6T is one of the most powerful Android smartphones of 2018 and the most value for money flagship. If you care about design, style, performance, and functionality, OnePlus 6T is a device which is becoming a favorite of many. It provides the best value for the specs it packs at the flagship ends of the smartphone.
OnePlus 6T McLaren makes everything that was great more stylish and appealing with the extra classy looks and added features. The software side of things also get a refresh with new McLaren inspired wallpapers and themes. OnePlus has made efforts to make the whole experience feel special and top-notch with an extra classy touch. It makes OnePlus 6T McLaren edition, a one of a kind special device different from any other device on the market.
OnePlus 6T McLaren edition finally comes to the US markets for $699 which is fair considering the RAM upgrade and the new faster WRAP charging technology. OnePlus has made it clear that it is a limited edition device with numbered stock. If you are someone looking something unique with a touch of class and speed from being a McLaren inspired device, you must rush until stocks last.
image sources: ibstimes india, oneplus and carmudi